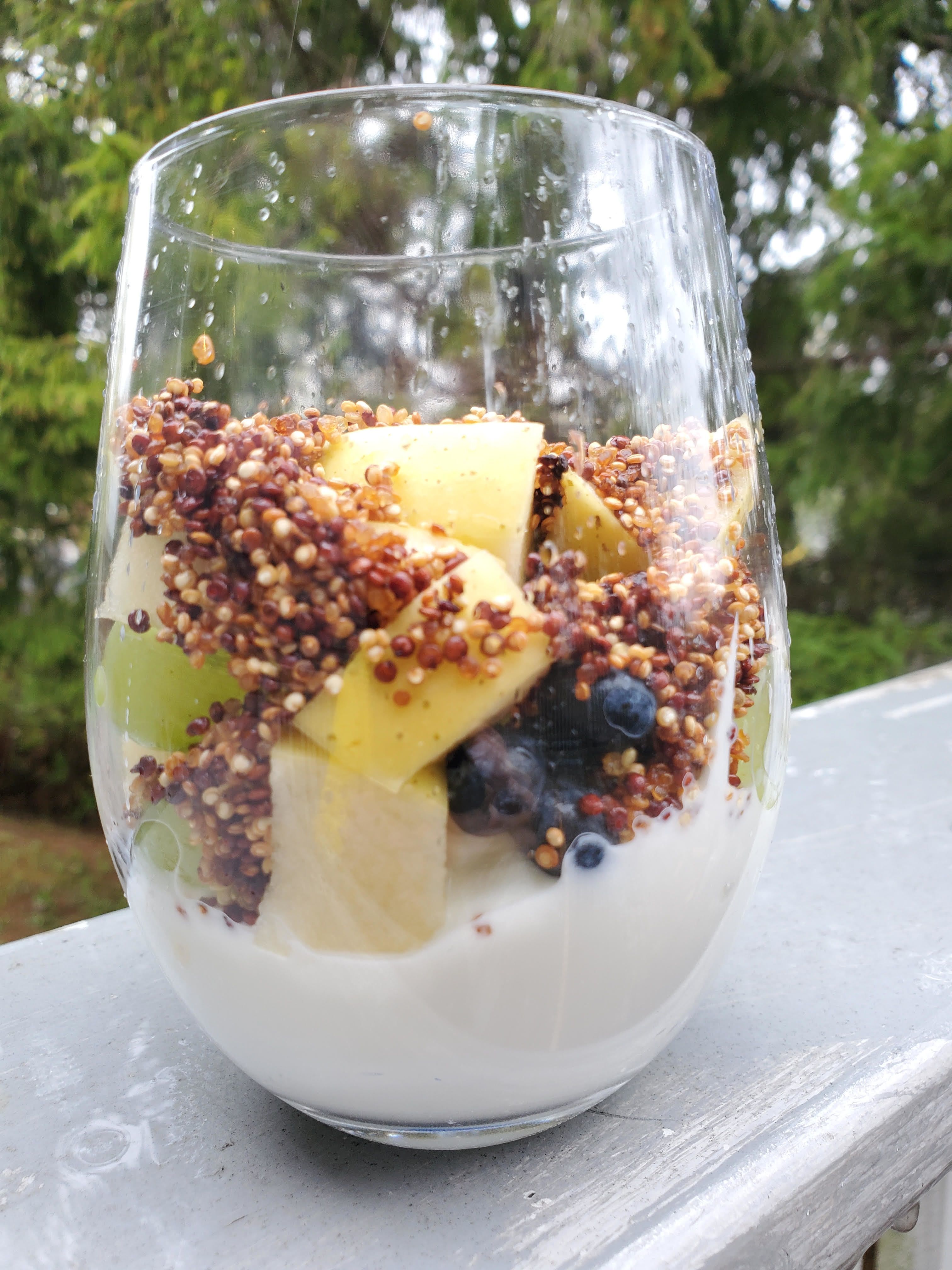 Ingredients:
1 cup quinoa, rinsed and drained
1 tbsp maple syrup or honey
1 tbsp hemp oil
1.5 cups plain Greek-style yogurt
1 cup mixed fresh seasonal fruit
4 tbsp crushed cashews, unsalted (optional)
Equipment:
Baking tray
Mixing bowl
Serving bowls
Instructions:
Preheat oven to 400°F. Mix quinoa with maple syrup and oil; spread in an even layer on a rimmed baking sheet. Bake until crisp for 13-15 minutes, stirring occasionally. Let it cool and transfer to a plate.
To serve, divide yogurt into two bowls, and top each with fruit, 4 tablespoons of crispy quinoa and crushed cashews.
Extra tips:
✔ You may use a more neutral-tasting oil, such as canola or light olive oil.
✔ You may add crispy quinoa to your favourite cereal, oatmeal, chia pudding, cream soup and even salads for added texture.
✔ Store the crispy quinoa in an airtight container or glass mason jar at room temperature for up to 4 weeks.
✔ You may use plant-based fermented yogurt alternatives to make this recipe completely dairy-free and vegan.