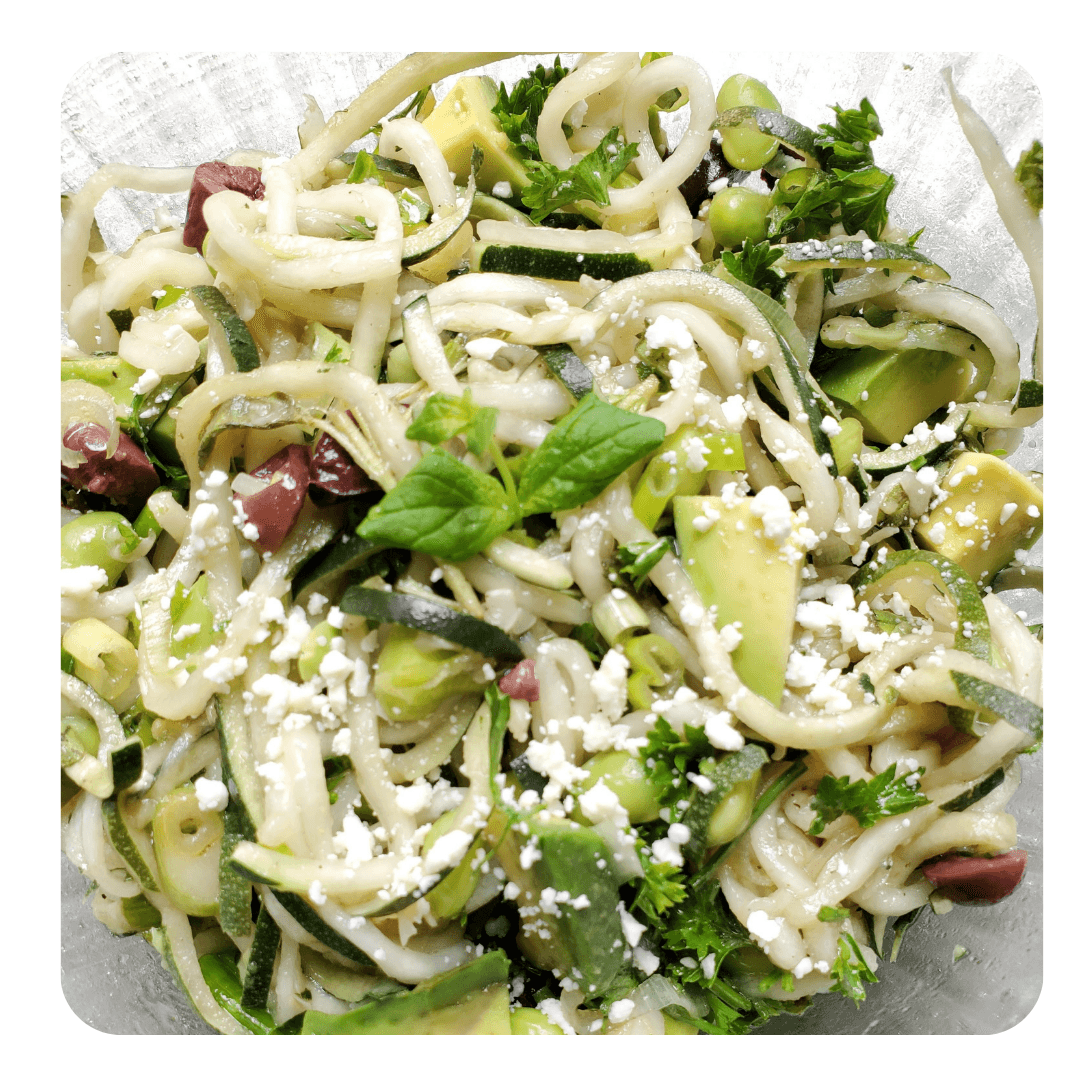 Ingredients:
1 medium zucchini ends trimmed
1/2 medium lime, juiced
1 Tbsp extra virgin olive oil
1 Tbsp balsamic vinegar (optional)
Salt and black pepper to taste
1/2 avocado, diced
1/3 cup frozen edamame cooked (as per package instructions)
3 stalks of green onions, chopped
1/3 cup sliced Kalamata olives
Fresh oregano, parsley, and basil to taste (optional)
Feta cheese (to taste)
Instructions:
Using a spiralizer, cut the zucchini into thin spaghetti-like strands. Trim the strands into bite-size lengths, about 8-inches long and place them in a large bowl.
In a small bowl, whisk together lime juice, olive oil, balsamic vinegar, salt, and pepper.
Add diced avocado, olives, edamame, green onions, and herbs to the work bowl. Mix in the vinaigrette.
Sprinkle crumbled feta cheese to taste.
Serve immediately!
Extra tips:
✔ Pre-spiralized zucchini can be found in most major grocery stores.
✔ You may serve it as a side dish, an appetizer, or a main meal.
✔ Store in refrigerator up to one day only. Avocado and zucchini tend to oxidate and darken with exposure to light.
*recipe courtesy of www.arthritisdietitian.com/