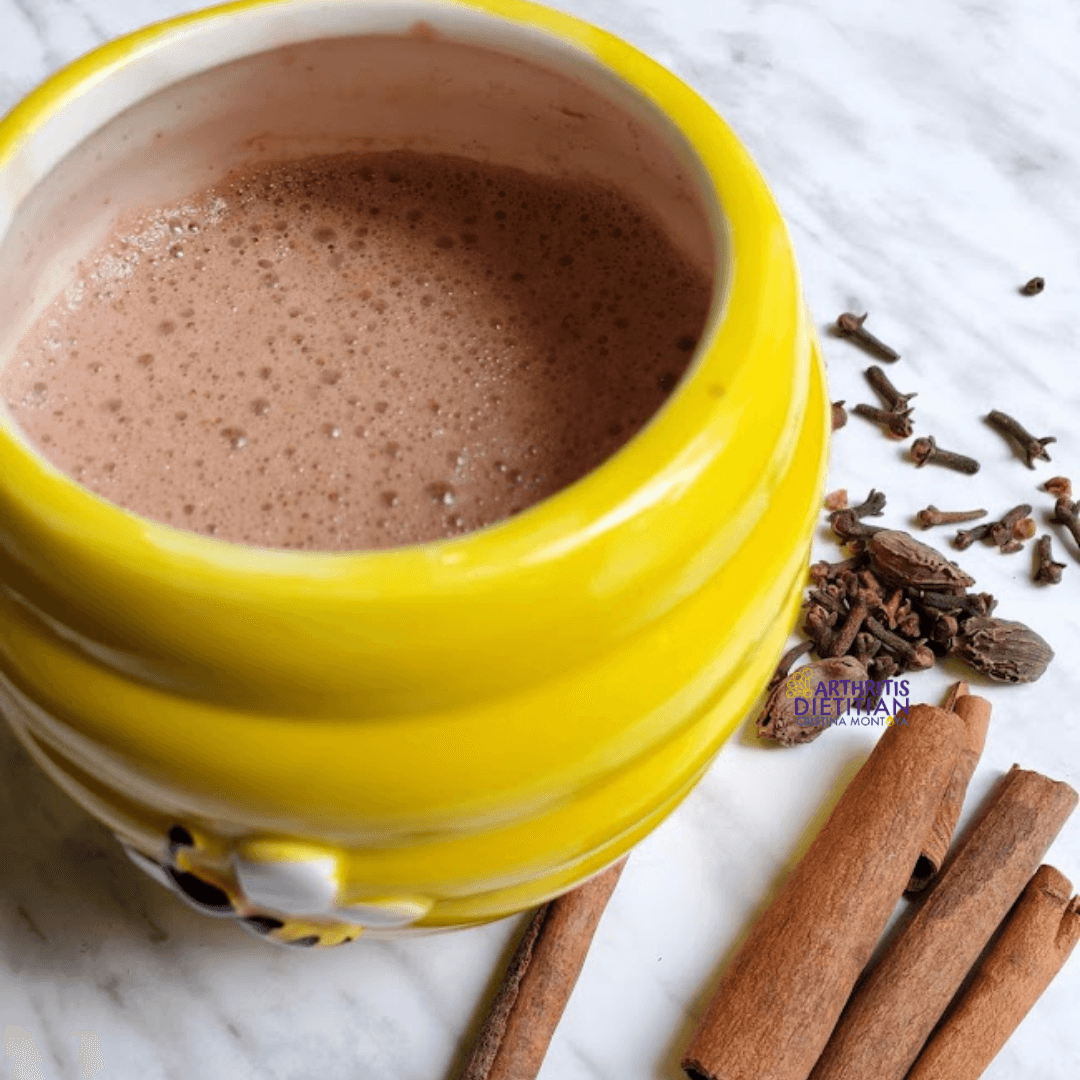 Ingredients:
2 cups plant-based beverage (i.e. almond, cashew, hemp)
1 tablespoon unsweetened cocoa powder, preferably organic
1 tablespoon dark chocolate chunks
1 tablespoon maple syrup (optional)
1/4 teaspoon ground cinnamon
1/4 teaspoon ground nutmeg
3 cloves or 1/4 teaspoon cloves powder
2 pinches cayenne pepper or add to taste
Equipment:
Saucepan
Frother or whisk
Measuring spoons
Instructions:
In a small saucepan, pour your favourite plant-based beverage (i.e. almond, cashew, hemp). Whisk in cocoa powder, dark chocolate & maple syrup.
Cook over medium heat, stirring constantly.
Continue whisking until all ingredients have melted. Add in the spices. Mix well.
Keep stirring till the beverage is fragrant, you may also use a frother to mix.
Pour into a mug. Sprinkle cinnamon and cayenne pepper if desired.
Extra tips:
✔ Use lactose-free milk, goat milk or regular cow's milk if tolerated.
✔ No time to prepare your homemade spice chocolate? Try El Camino Chili & Spice hot chocolate made with organic ingredients.
✔ Serve immediately or chill for two hours for a refreshing beverage.