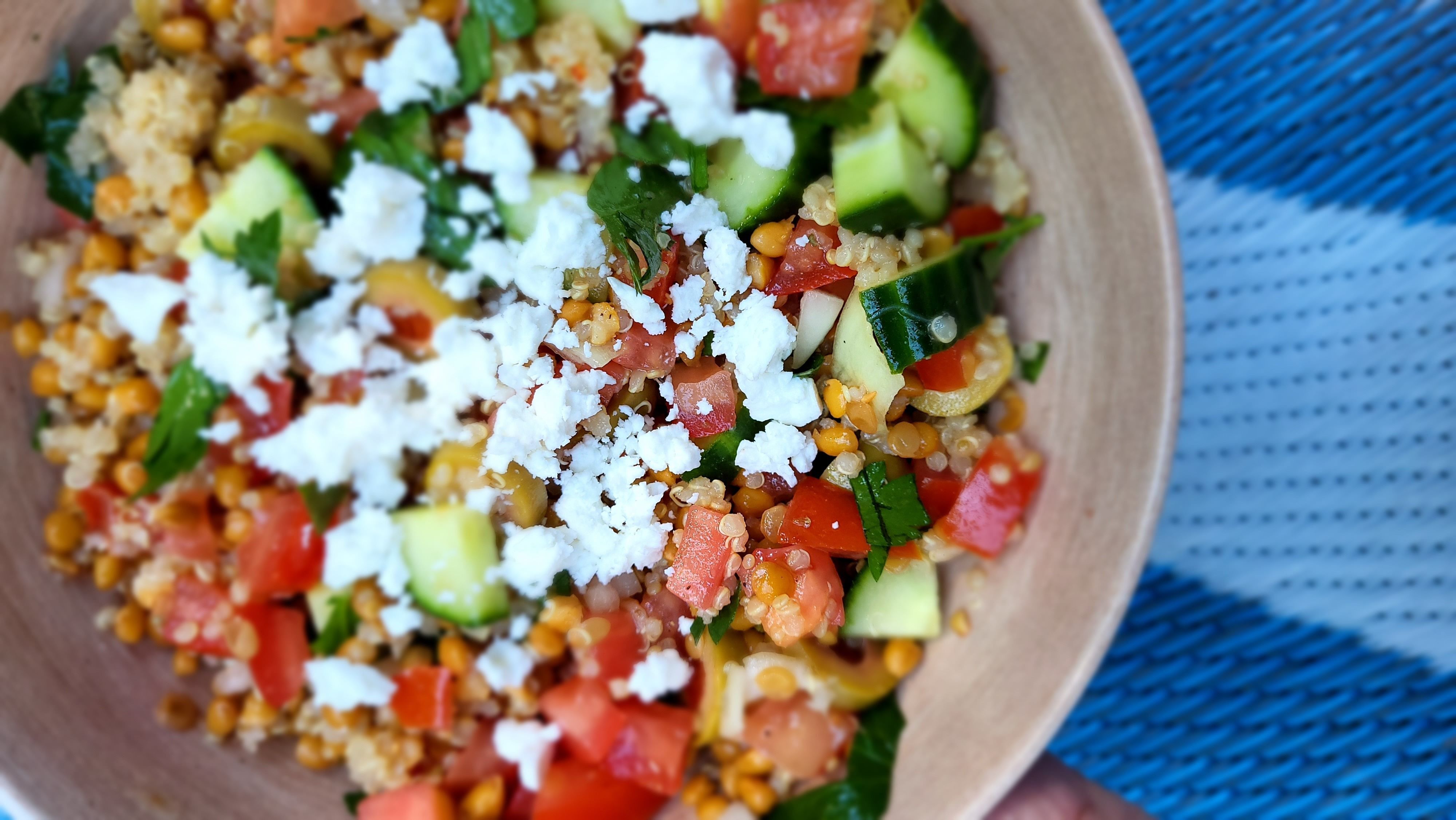 Ingredients:
1/2 cup canned green lentils, drained and rinsed
½ cup cooked quinoa (cook as per package instructions)
5 olives, pitted and chopped 
1/2 cup chopped tomatoes or cherry tomatoes
1 cup cucumbers, chopped
1/2 cup fresh parsley, chopped
2 teaspoons extra-virgin olive oil
1 teaspoon lemon juice
1 pinch black pepper
1 pinch oregano
1/4 cup feta cheese 
 Instructions:
1) Add lentils, olives, tomatoes, cucumbers, quinoa, and parsley to a bowl.
2) Whisk together olive oil, pepper, oregano and drizzle over salad.
3) Top salad with crumbled feta cheese. 

You may enjoy it as an entrée or side dish to a BBQ meal.
 
*recipe courtesy of Cristina Montoya, Registered Dietitian (inspired by EatLove)