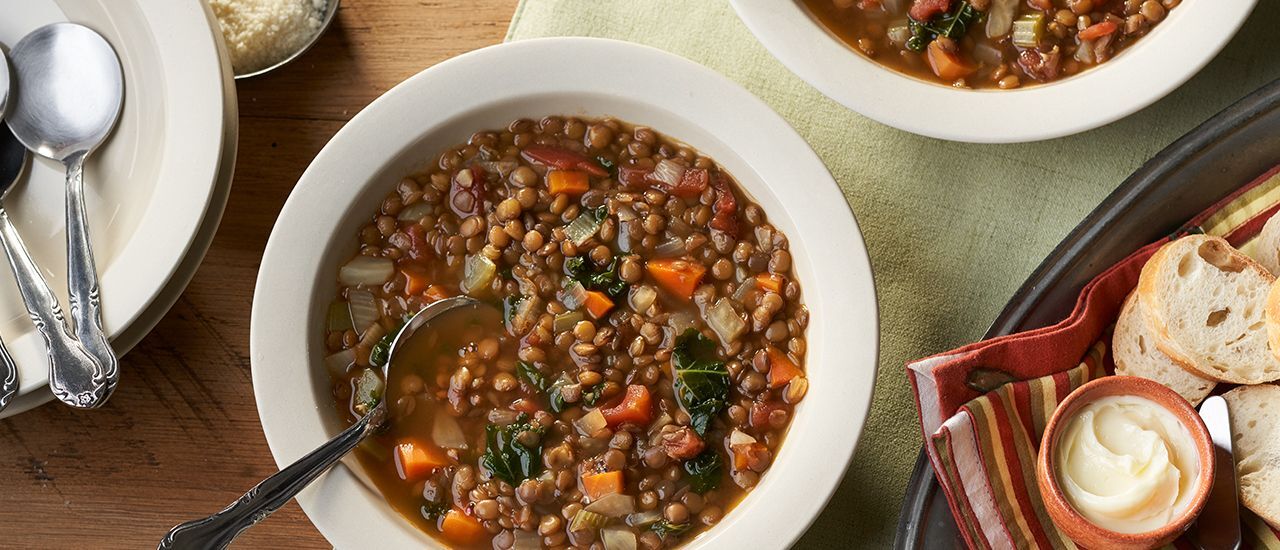 Ingredients:
1 tablespoon olive oil
1 onion chopped
2 cloves garlic minced
2 carrots chopped
3 cups, chopped mustard greens
1/2 yellow squash chopped
1 1/2 cups brown lentils
6 cups low sodium vegetable broth
1 teaspoon pepper
1 teaspoon thyme
1 tablespoon honey
Instructions:
Heat oil in a large pot over medium heat.
Add onion and sauté until translucent.
Add garlic, carrots, mustard greens, and yellow squash.
Add broth, lentils, salt, pepper and thyme.
Bring to a boil, then reduce heat to a simmer.
Cover and cook until lentils are tender, 30-40 minutes.
Add honey and simmer another five minutes.
Taste for seasoning and ladle into bowls, serve.
*recipe courtesy of Cristina Montoya, Registered Dietitian (inspired by EatLove)