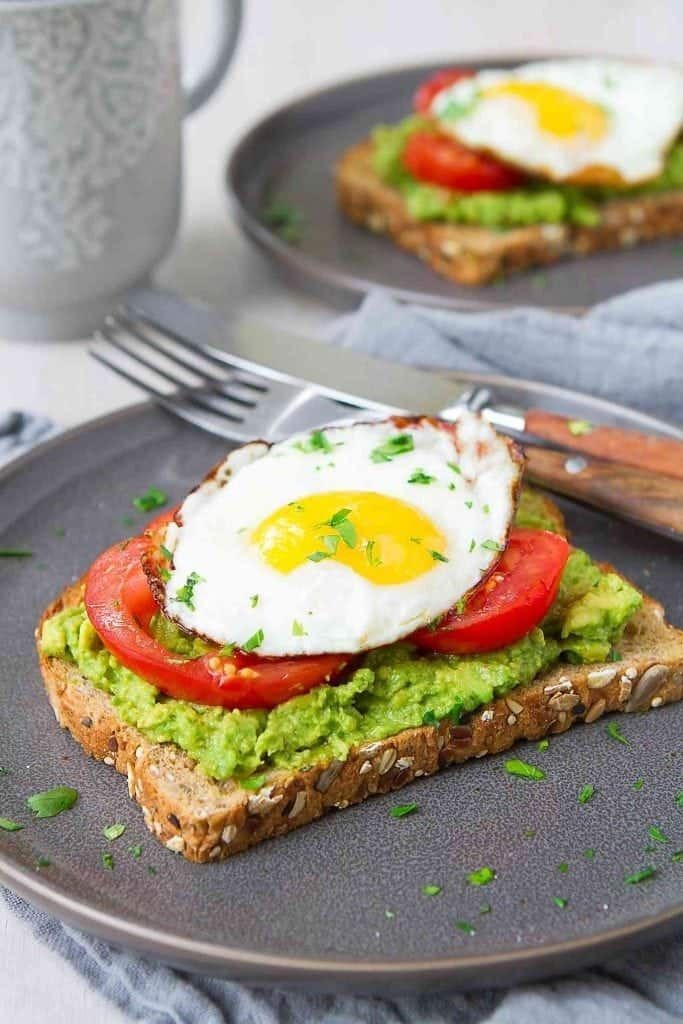 Ingredients:
1 teaspoon olive oil
1 tomato, sliced
1 egg
1/2 avocado
1/2 tablespoon lemon juiced
1 slice Whole Grain Bread
1 pinch salt
Instructions:
Toast the bread in a toaster until golden brown.

In a small pan, heat the olive oil over medium heat. Crack the egg into the pan, taking care not to break the yolks.

Cook until the whites of the egg are set, but the yolk is still runny.

In the meantime, scoop the avocado flesh into a small bowl and mash it with a fork. Sprinkle with lemon juice and spread on the toast.

Arrange the sliced tomatoes on top of the avocado.

Once the egg is set, carefully place on the tomato slices.
 
Season with salt, to taste.