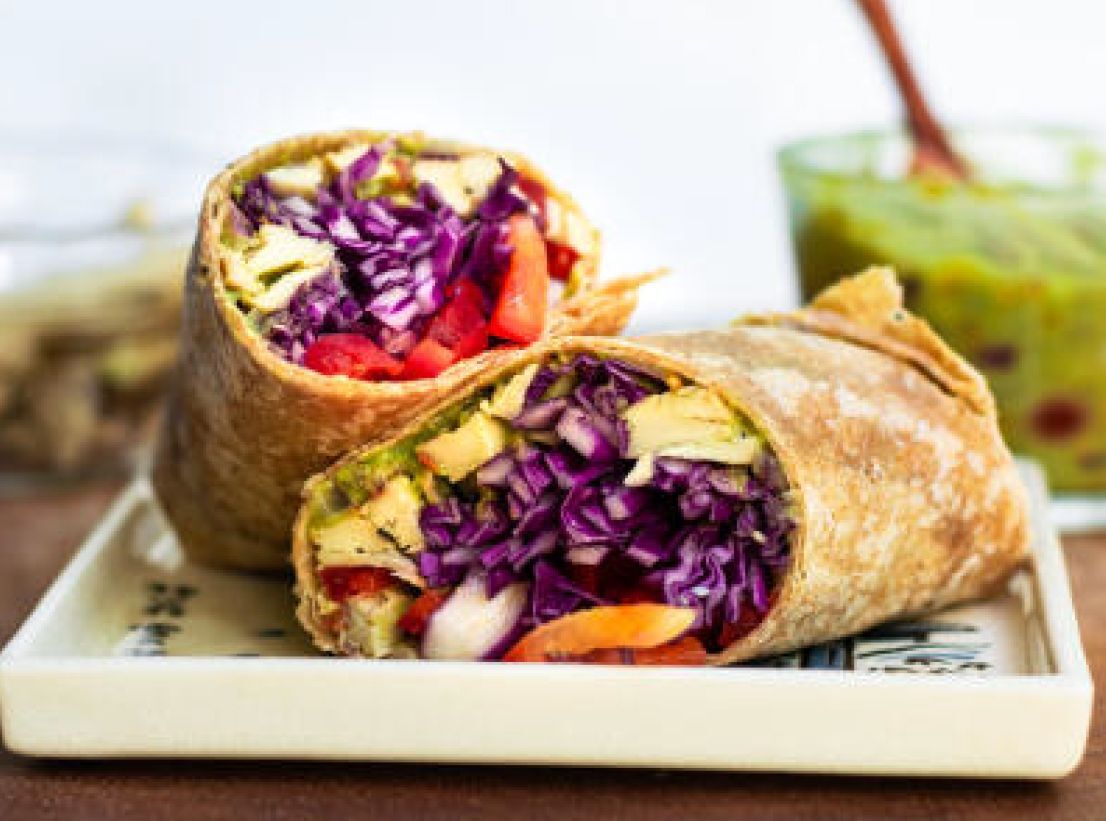 Ingredients:
1 whole wheat tortilla
2 tablespoons guacamole or mashed avocado
2 ounces cooked chicken breast shredded
1/2 cup red bell pepper cut into strips
1/2 cup purple cabbage shredded
1 pear sliced
Instructions:
Spread guacamole evenly over the tortilla.
Layer with chicken, bell pepper, and cabbage.
Roll up tightly.
Serve with sliced pear.